Warning: Cock cumming in spandex can be highly addictive. Don't say we didn't warn you.
We noticed that videos of gay men in spandex have a ton of views and that they are extremely popular among gay men. Well that's not much of a surprise concerning that I myself get a hardon each time I see a guy wearing tight leggings or bicycle shorts, with his shaft bulging below.
That's exactly why we decided to collect and publish the best videos of gay men in spandex playing and cumming. Here's what we have for you:
#1 Full spandex gay men humping
This video by Xhamster user robert1975 is one of the first videos featuring gay men in spandex that I found and I developed an addiction right away. Watch and enjoy.
Update: There's another video that robert1975 published on his Xhamster channel more recently. It's a bit longer (around 7 minutes) and shows two men dressed fully in spandex enjoying each other in a hotel room. You can check it out here.
#2 Spandex hands free cumpilation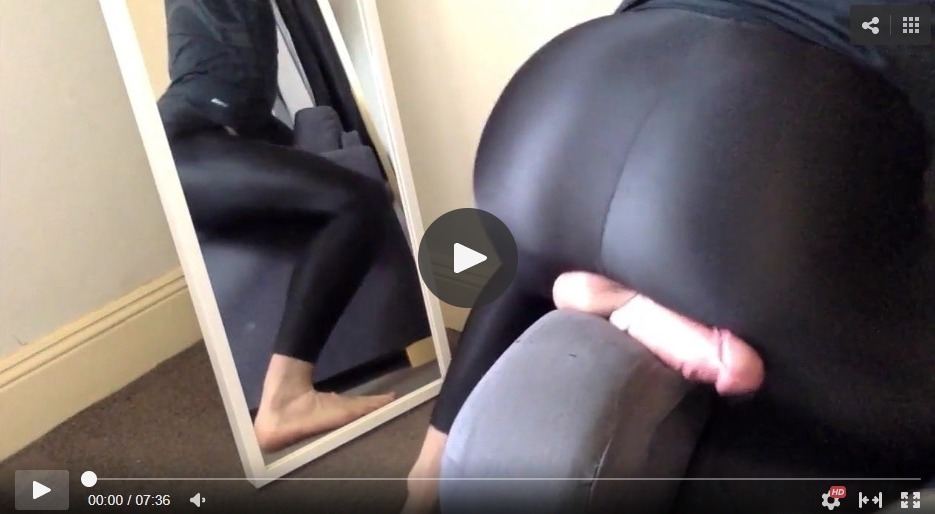 Definitely one of the hottest collections of gay men in spandex cumming. Make sure that you watch it, you will love it!
#3 Two guys humping in spandex
It is rather amateur video but it clearly shows how horny these two guys got while rubbing each other's cock in spandex. Too bad they didn't show a cumshot in this video.
#4 Spandex family fun (with uncle Pete)
This video is not amateur, instead it is a full scale porn production where they took advantage of highly popular niche – gay men in spandex. We felt like including some of professionally recorded videos so that you could get a feeling what you can also find. Also, the guys (and uncle) are not bad at all!
#4 Koalamen – Big herc and his small shaft in spandex
After watching this you can say you've seen it all. And I must say I get turned on every time I watch this. See this enormously huge black guy with not so huge cock packing it in a tiny thong. To be honest most interesting and exciting part is a second part of the video where he jacks his shaft and cums on his belly. I wouldn't mind joining him at all.